It's hard to believe that summer's over, but as students head back to school, parents have a fresh, new opportunity to engage with their kids' teachers! That's why we asked educators exactly what they want to hear from you.
Before we get into the questions that teachers think you should be asking, let's get into the facts about family engagement. When parents are involved in their child's education, they can super-boost the work of teachers to promote student learning, curiosity and success.
As Child Trends says: "It matters."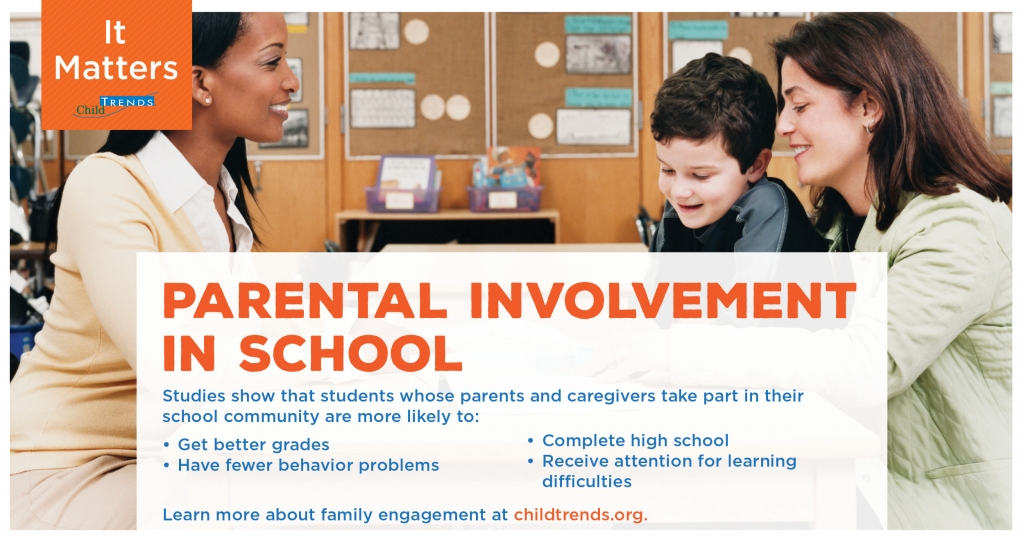 In fact, when it comes to academic achievement, it matters the most for our youngest learners and possibly even more than homework help for middle schoolers.
That's what Child Trends, a nonprofit and nonpartisan research center that studies child development to help kids learn and grow better and stronger, found in 2013. That fall, they released a landmark report on the correlation between parent involvement and student achievement that found students with parents involved in their education:
Tend to have fewer behavioral problems
Tend to have better academic performance
Are more likely to graduate from high school
The report also showed that "students perform better in school if their fathers as well as their mothers are involved, regardless of whether the father lives with the student or not."
The Child Trends report also shows that parent involvement isn't just good for students—it's good for entire families, and even for teachers. For instance, consider these observations:
Getting involved means that parents can see what's happening at school
Parents can coordinate with teachers to empower students
Teachers tend to give students more attention if their parents are more involved
Teachers can identify learning challenges earlier in a child's life
Teachers feel better about themselves and their jobs when they have positive experiences with engaged parents
The simplest way to get involved? Speak with your child's teacher. Whether at open house, or a parent-teacher conference, create a line of communication. And, when you do, here are the questions Georgia teachers told us they'd they'd like you to ask:
"What's the best way for us to communicate and how do you prefer to be contacted?
"How can I help you and my child have the best year ever?"
"What can I do at home to extend my child's learning in the classroom?"
"What can I do to assist you with classroom needs?"
"Can you help me understand the curriculum and the supplies my child will need?"
"Can you provide me with resources to help with my child's reading and math skills?"
"What information do you have about the PTA or support groups for parents?"
Teachers hope that you'll share information, too. They want to know your goals for your child during the school year, your concerns and whether or not your child has a homework and reading routine after school.
Most teachers and schools are eager to help keep you as a parent engaged to assist them in helping your child learn.. However, we also know sometimes it's not so easy. Some parents face barriers, or can be daunted, when school jargon is complicated, if they have multiple jobs or non-traditional hours, if they don't speak English as a first language or if they've had complicated experiences with the district in the past. If you're facing any of these barriers (or know someone who is), let us know how you think schools can remove them.