When Patricia's second grade son was diagnosed with a learning disability, she knew that he needed specialized schooling to set him on a successful path. With an IEP in place, she applied for the Georgia Special Needs Scholarship and received notice of acceptance. As the scholarship was based on the level of service he needed, it was significant. Working with the private school that could serve her son's needs, they came up with a tuition package that was workable with the scholarship. That's when things took an unexpected turn.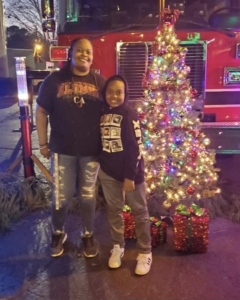 Due to an error at the public school, her son's IEP was never updated to reflect the actual services he needed, and the scholarship came back greatly reduced. Immediately realizing what had occurred, Patricia contacted the school but was never able to get any resolution. It was now too late to correct the error and Patricia, legally, had no right of appeal. Patricia had to scramble to find another school she could afford with the reduced scholarship; unfortunately, that school was in another county an hour away. As a single mom, Patricia had no choice but to leave work early every day to pick up her son. Needless to say, this error impacted not only her son's education but added unnecessary stress to Patricia's work life.
Over the next several years, GeorgiaCAN worked with partners to craft a bill that expanded the special needs scholarship and provided a right to appeal for parents like Patricia. Too many families had found themselves in similar situations and both the children and parents had suffered. In 2021, that bill (SB 47) became law providing parents the legal right to appeal errors associated with the Georgia Special Needs Scholarship. The law also expanded access to the scholarship to include Section 504 students with autism, dyslexia, ADHD and other medical conditions which impact a child's ability to learn.
Your support of GeorgiaCAN's work ensures that we can continue helping parents like Patricia. When we identify a problem with the educational system, we fight to correct it. Won't you help us continue our vital work for Georgia's children?